Wear It Pink for Breast Cancer Awareness
Artel is very proud to have taken part in this year's annual Wear It Pink day, set up by "UK's leading breast cancer research charity", Breast Cancer Now. On Friday 19th of October, we put a scaffolding twist on Wear It Pink, wearing pink Hi-Vis across all of our sites and offices.
All of our employees, as well as our clients, made a great effort on the day, helping raise a total of £1077.55 on the day from donations, with Artel doubling the amount to reach the total of £2155.10!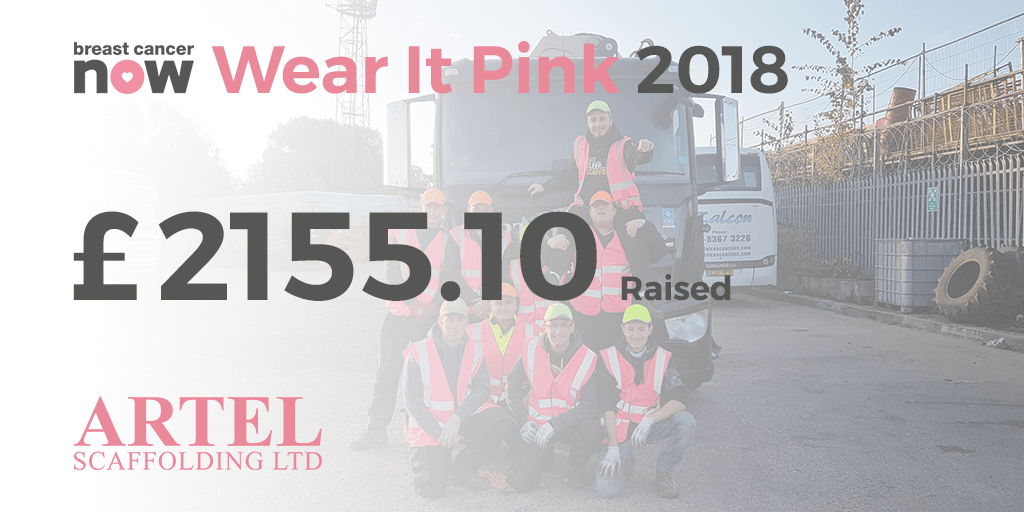 A Big Thank You
Well done to everyone who put in a great effort for Wear It Pink, showing their support for Breast Cancer Awareness. We'd also like to thank and mention Leachs, who supplied us with the pink Hi-Vis!
For more information regarding Breast Cancer Now and their amazing work, please visit: Breast Cancer Now
Check out all of the pics from the day: